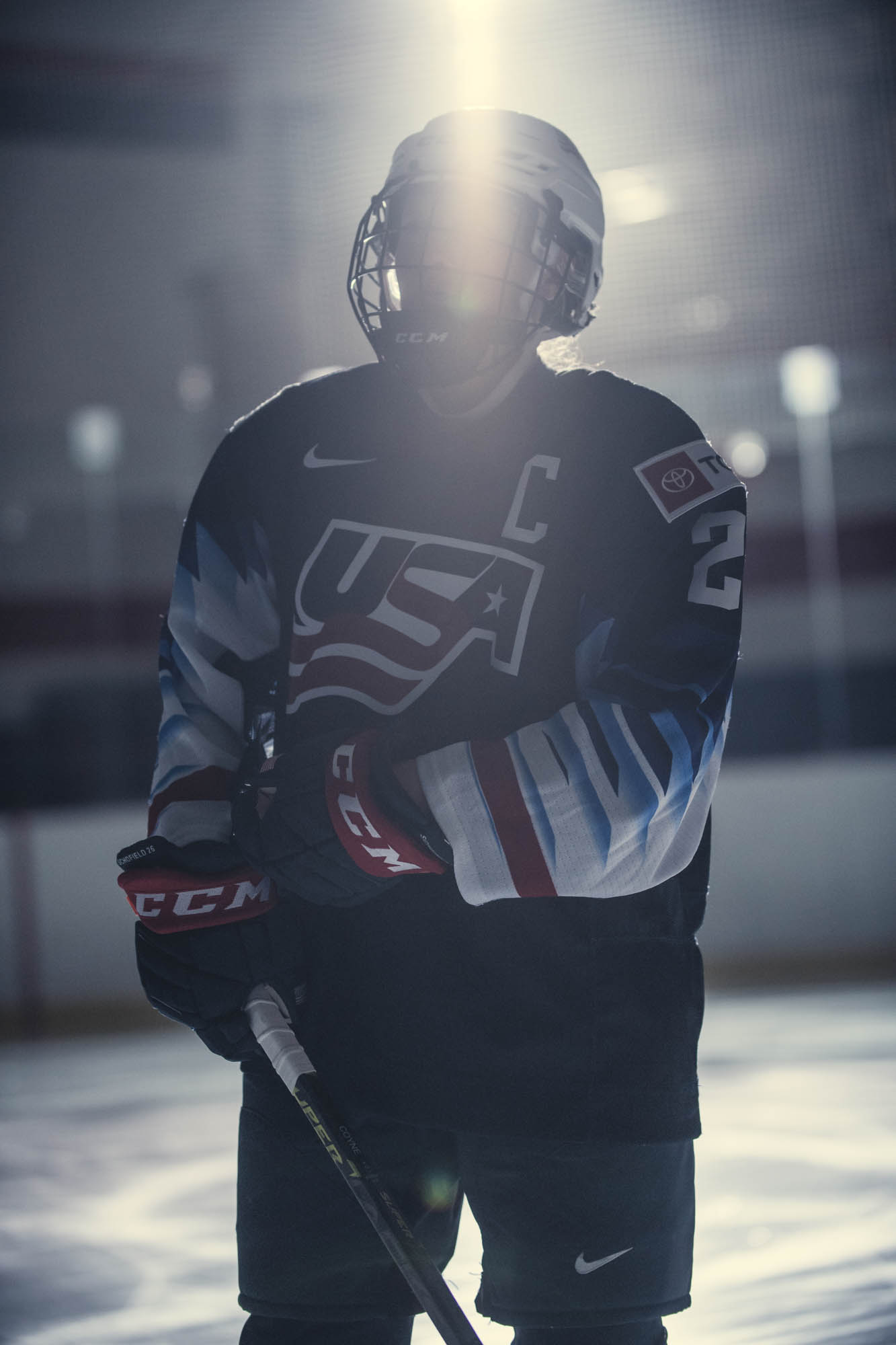 ---
USA Women's Hockey –
Hilary Knight, and Kendall Coyne Schofield for Chipotle
January 2022

In November 2021, with the Beijing Winter Olympics right around the corner, I partnered with production company Stept Studios to photograph two star players on the U.S. Olympic Women's Ice Hockey Team: Hilary Knight and Kendall Coyne Schofield.

The project was primarily a broadcast production for Chipotle featuring these two sponsored athletes. It was shot on location at the team's pre-Olympic training facility, the National Sports Center in Blaine, Minnesota.

On-set photography—shooting stills alongside a broadcast video production—is a balancing act that requires careful planning and communication. This project was no different.

I worked closely with the director to share ice time, trading opportunities to direct our talent. To ensure I could quickly shoot portraits during the short-lived filming breaks, I scouted the location the day before. This gave me a chance to nail down the details and prepare lighting for portraits. Throughout the shoot, I used my own lighting as well as the director's.

Our coordinated efforts paid off: We quickly moved through the shot list and had plenty of time and space to improvise with the athletes' ideas. It was a successful production for all involved.

I had a blast with this on-set photography project. I will say, however, that it's a little intimidating to have two Olympic athletes skating full speed in your direction, passing only a few inches on either side of you.