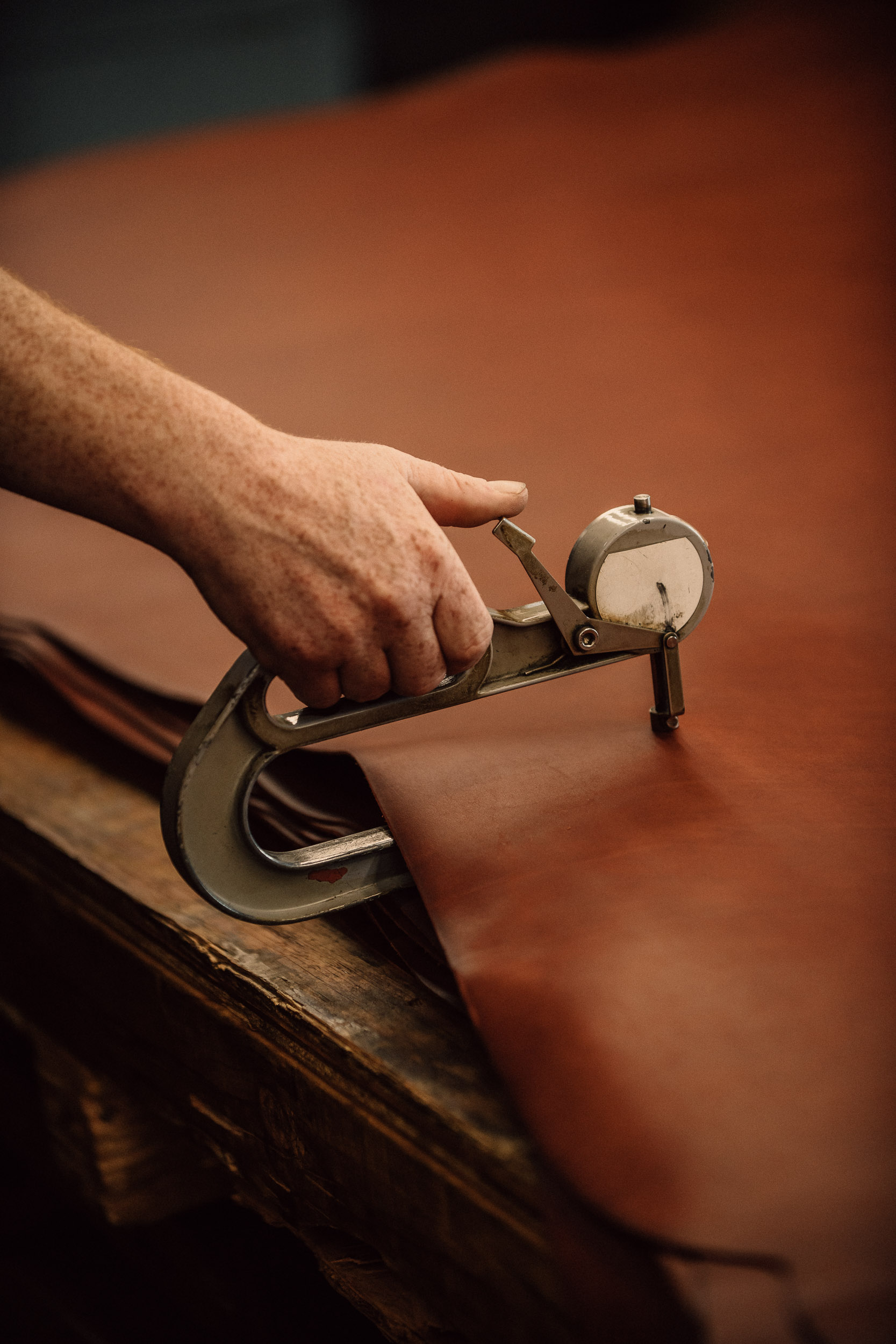 ---
Red Wing Shoe Company
June 2021:
Jamie Kvamme - Marketing Manager
Ani Djaferian - Art Director
The Red Wing Shoe Company is an iconic American brand with a history that stretches back more than 100 years. In June 2021, I was brought in to shoot a mix of portrait and documentary images as part of the brand's "Red Wing Made" campaign.
My work involved spending two days at Red Wing's factory and tannery in Red Wing, Minnesota. The campaign's objective was to spotlight the people of Red Wing as well as the process behind their heritage boots. Totaling more than 200 steps, Red Wing's time-honored process starts in their own leather tannery and goes all the way through cutting, stitching, and lasting each boot. Our primary focus, however, was on the hands that do the work.
We were up against a tight timeline: there was much to capture in two short days. Plus, the space we had to move around within the factory was limited. To streamline our shoot, I brought in a nimble crew who could work without impeding the manufacturing process and scouted the location ahead of time to target our approach. To allow our art director to see images in real time, without tethering to a large digi cart, I was able to bring a new streamlined wireless system, sending images to the AD's iPad.
Our photography shot list included both stills and motion shots. The goal was to achieve consistency—i.e., no difference in aesthetics—between the two. This was one of those times where my photography and videography capabilities came into play. I was able to shoot both stills and motion, which helped us achieve the aesthetic consistency we needed.
The final product I delivered to my client was a library of more than 100 final images, including motion clips that were used as gifs and carousels, primarily on Instagram. It was an honor to showcase the people behind the products, some of whom have worked on the factory floors for decades.