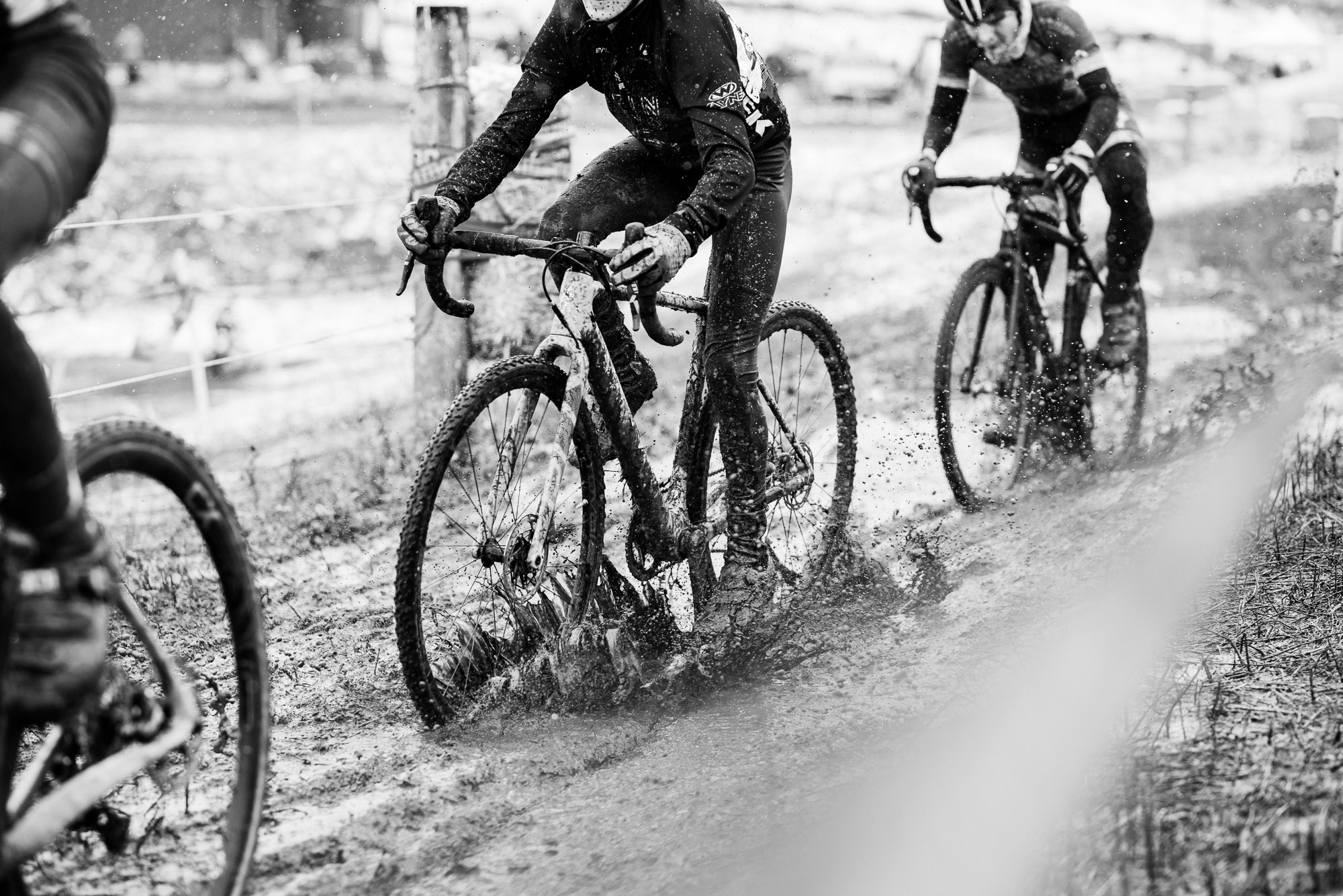 Cyclocross

Cyclocross, or CX, has to be one of the most ludicrous sports in existence. Racers steer road bikes with knobby tires through an off-road course peppered with obstacles such as sand, mud, stairs, and wooden barriers. Determined racers are regularly spotted running with their bikes slung over a shoulder, holding onto a knife edge of control down an impossibly muddy hill, or throwing back beer "hand-ups" from generous spectators on the sidelines.

I've raced CX for fun for many years, so it's a thrill to photograph it at regional and world-cup levels. In recent years, I've shot events such as Jingle Cross in Iowa, Trek Cup in Wisconsin, and the Walmart UCI Cyclocross World Championships in Bentonville, Arkansas.

CX races are short, typically under one hour, so I have to move quickly to capture a variety of locations on the course. They often take place in the worst imaginable conditions, so that means I'm also out shooting in them. It makes for some spirited images, but shooting in the elements can feel like type II fun—much like racing itself.

The images I capture on the CX course tend to reflect my photojournalist nature. I seek to bring viewers into the event and maybe, just maybe, inspire them to give it a try.


---